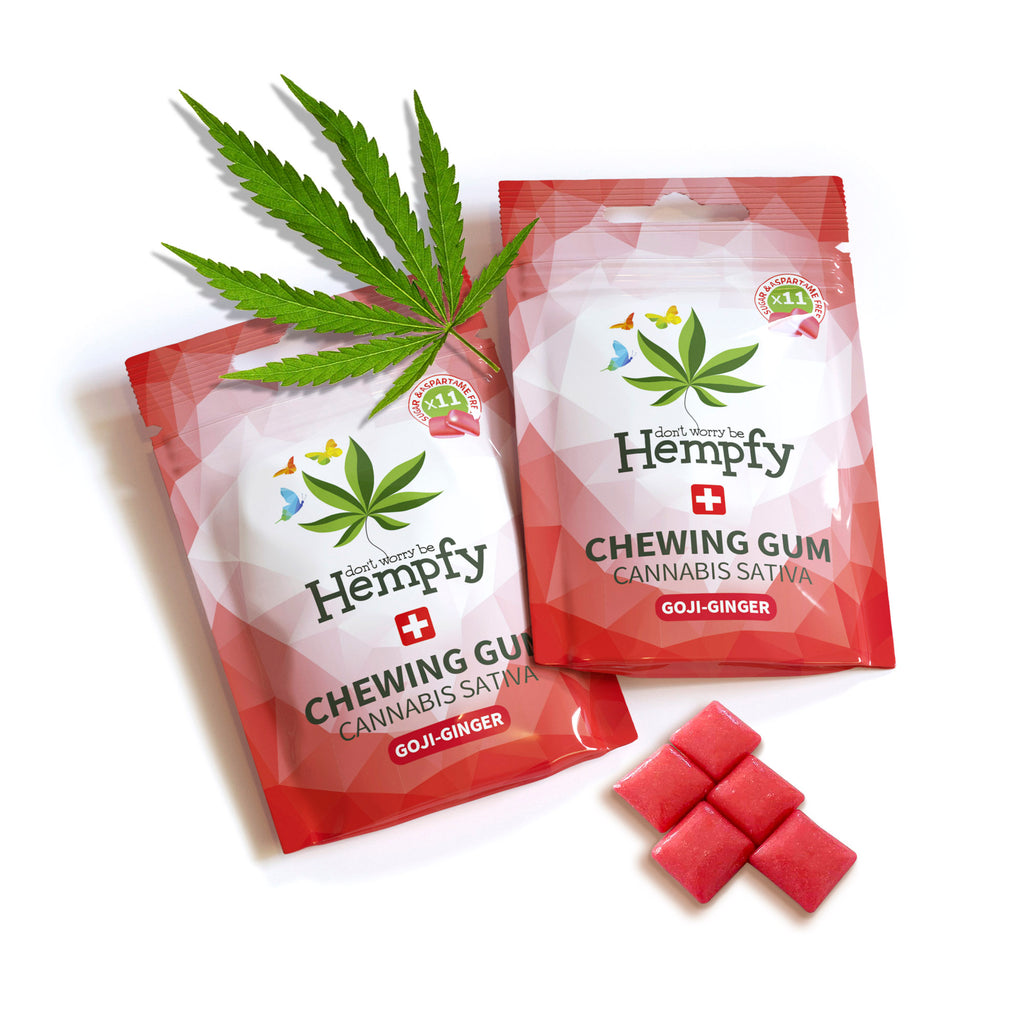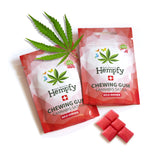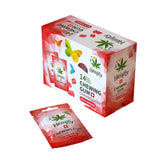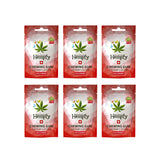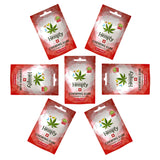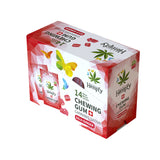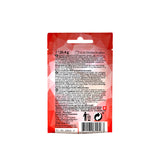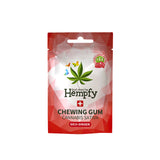 Hempfy chewing gum goji-ginger, pack of 14
---
Sold Out
---
---
Ultra-modern chewing gum with cannabis and goji-ginger flavour. 

14 pouches of Hempfy Gums (26.4 gm each).  
Sugar-free, aspartame-free, vegan friendly + non GMO. 
The pleasant taste of cannabis gum unfolds in a 2-3 minutes after consumption. 
Hempfy is devoted to create safe and innovative product to promote a healthy lifestyle without compromising unique taste or bespoken quality.

This sugar free gum is a naturally indulging mix of the hemp plants and ginger and goji flavours. Long lasting taste and smooth texture will keep your mouth feeling fresh and breezy. Comes in convenient, easy to use package.

Ingredients: sweeteners: sorbitol, isomalt, maltitol syrup, acesulfame K, sucralose; gum base gum base (vitamin E, antioxidant: E 306); glycerin humectants (E 422,  E 1518); acids: citric acid, malic acid; thickener: gum arabic; natural  flavourings; sweet potato concentrate; glazing agent: carnauba wax; natural cannabis sativa flavouring; black carrot concentrate.
Nutritional value per 100 g: Energy 726 kj (174 kcal), fat 0.9 g, of which saturated 0.9 g, carbogadrate 68 g, of which sugar <0.1 g, of which polysols 67 g, proteins <0.5 g, salt 0.01 g.  
Enjoy refreshing and unique flavour of Hempfy gum! 

Made in Switzerland.